Learning How to be Feminine in a Modern World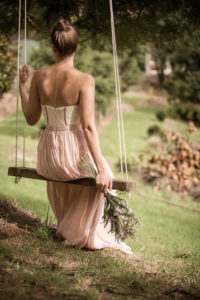 Welcome to A Lady Like You.  We provide programs and articles on the practical aspects of how to be feminine in a modern world, empowering women with the tools needed to be able to embrace their inner femininity.
It has become more and more difficult for a woman to know how to be feminine.  The feminine arts of love, charm, and elegance are skills rarely shared with our women today.  Sadly, this has left us with an entire generation of women who feel left without of a deeper sense of meaning.  How sad that we have so many women who are unable to feel comfortable in their own skin.
Embrace your femininity
As a woman, your feminine nature is at the very core of your being.  This inner woman is frequently confused in trying to compete in what is still very much a man's world.  The result is inner anxiety and a strong sense of not living an authentic life.
There are many differences in the way that men and women think, speak, and act.  True women's liberation does not seek the rights of women to live equally in a masculine word, but seeks the rights of women to contribute value to the world through authentic expression of their feminine core.
There is a collective awakening happening in the world at the moment. Feminine women are being motivated to seek their full potential as a confident, elegant, and capable woman.
The most important adventure that you can ever undertake is the journey to seek your true feminine identity, for it is the one thing that you must carry with you for your entire life. Everything else can be sold, trashed, or consumed, but your body and mind is uniquely yours.
There is nothing weak about the feminine nature.
In kindness, there is firmness.  In gentleness, there is strength.
Masculinity is a roaring lion, while femininity is a gentle bear.